How to Start Making Money from Home: Best Business Ideas
The main advantage of a home-based business is that it allows you to set your schedule and working hours. You don't have to run errands for your boss or waste time getting to the office. However, you will be responsible for the results. So if you don't want to waste your energy and money, choose the right ideas for your home business.
Home Business Ideas: Remote Work
The pandemic has greatly changed the way people see the world and how they work. Now the most popular home business ideas are related to remote work, as they protect you from any lockdowns and crises. There are quite a few options to choose from: you can open a text or image content agency, make videos for a channel, do crowd marketing, or SMM. You can also host podcasts, that is, thematic audio blogs with one or more presenters. People listen to them online or download them to their devices. Each episode focuses on a specific story or theme.
Ways to make money on podcasts:
selling your own or someone else's goods and services related to the theme of the episode;
inserting advertisements that mention other participants' channels or subtly praise products;
using your channel to receive donations.
Listen to podcasts on iTunes or Spotify to practice. By learning from the pros, you'll understand what to include and what to avoid in your work.
Another interesting home-based business idea for beginners is reading audiobooks. Today, more and more people prefer listening to stories rather than reading them. If you speak English, sign up on the ACX service or create a profile on Upwork. If you want to voice books in Russian, you can search for orders on freelance exchanges or contact publishers that offer works not only in print and electronic but also in audio format.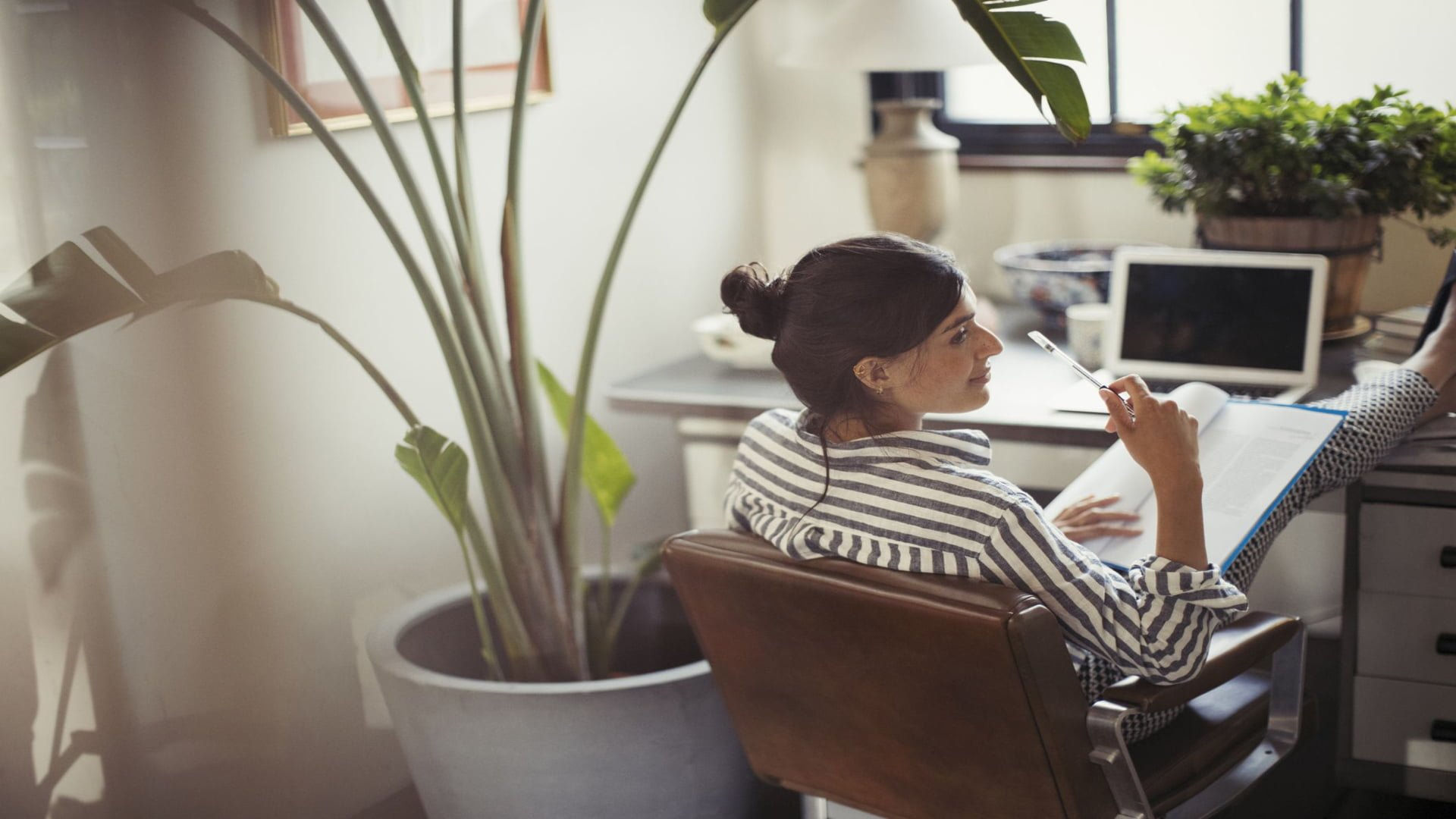 Home-Based Business: Ideas from the Service Industry
Your work at home may also involve direct interaction with clients, for example:
beauty salon;
home kindergarten;
tutoring and translation studio.
This is a good home business idea for professional educators and experts in foreign languages ​​or programming, and they can start a business from scratch.
Another option for a home business in the service industry is to open a photo studio. You don't even need a separate room for it, all you need is a talent for photography, good equipment, and the right props. Some people go further and use not only ordinary cameras but also drones.
Talented quadcopter owners can receive the following orders:
wedding photoshoot;
aerial photography for a real estate organization;
mapping for agriculture or photographing fields for farmers;
aerial inspection for construction companies;
filming for commercials.
To start making money, you need to create a portfolio and place an ad on freelance exchanges or track suitable orders yourself.
There are many feasible business ideas to organize production at home. For example, you can bake cakes, make jams, phyto-teas, soaps, candles, or sew clothes for sale. Men may be interested in creating leather goods, glass engraving, or making bath brooms. There are many options, it all depends on your capabilities because producing something in an apartment and a private house is not the same thing. If you have additional buildings in your house, you can even produce bricks, tiles, and metal structures there.